Tendencias en oficina 2023
Corporate Registration: 5 benefits of hiring it with First
Give your company domicile and begin your activity thanks to First: the simplest, fastest and most flexible way of working.
All businesses wanting to operate in Spain must have domicile for tax purposes. That is a physical address where, for instance, the Spanish Tax Agency can send notifications or any other kind of notice. However, if you don't have offices or a fixed location for this, you have the possibility to hire this service from a third party. Are you unfamiliar with the benefits of Corporate Registration?
Corporate Registration: Where to begin?
When start-ups or foreign companies begin their activity in Spain they face their first challenge: How to register their company? During this process, companies must declare a domicile when registering with the relevant bodies and creating their statutes.
In legal terms, the registered office or domicile is the address where the company will receive its mail; it will be the reference address for any operation and, in practice, the location visible to the clients.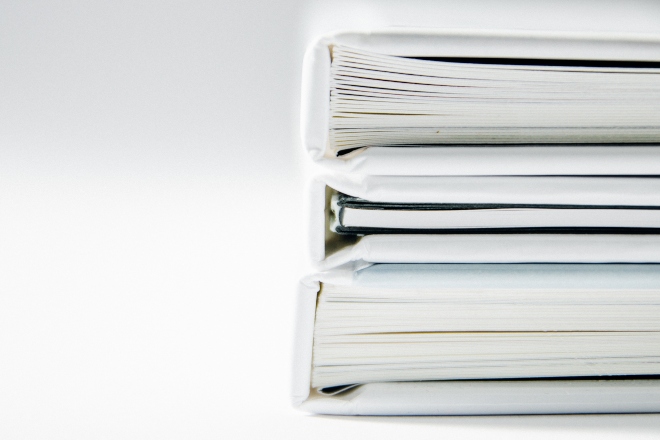 The Regulations of the Commercial Registry (Reglamento del Registro Mercantil) indicate: 'The domicile of the company will be recorded on the statutes and will reside in the location, within Spanish territory, where its management centre or its main establishment or use will take place'.
However, sometimes owners don't have a specific location to set as a registered office because their staff work remotely or the company wants to try its luck without investing in a workspace. That is why there is the possibility of hiring Corporate Registration from a third party.
At First Workplaces, we offer this service in all our centres. This way you will be able to hire Corporate Registration in Madrid or Corporate Registration in Barcelona, depending on where you want your business to be located.
The benefits of Corporate Registration with First
1.  Prime location
All First centres are located in the main business areas of the cities. Location is an increasingly important factor for a company; that is why we choose the most in-demand areas. In Madrid, our centres are in Paseo de la Castellana, in Méndez Álvaro or Barrio de Salamanca, among others, and in Barcelona in Rambla de Catalunya and Sants, next to the train station.
When it comes to the registered office, this is an important factor as it will be the address seen by your clients and suppliers. Locating your business in prime areas in the city will convey a high-level professional image.
2. Flexibility
Flexibility is one of First Workplaces' main values because we want to offer the conditions that best suit your needs. That is why you will be able to hire Corporate Registration on a monthly basis or benefit from quarterly, biannual or annual offers at your convenience.
If you would like more personalised service, you can hire a virtual office, which includes registration and remote secretarial services. We will handle the calls and basic paperwork of your business. You can always rest assured that your business will be handled by professionals.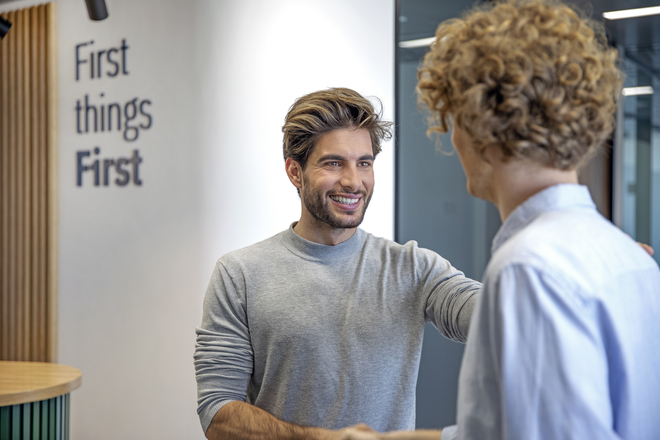 And if in the future, your business grows or changes, we can evolve with you as we have offices, coworking spaces, etc. so that you can continue to develop your activity with all the comfort we offer at First.
Furthermore, we put all our services at your disposal: meeting rooms for gatherings in a professional setting, offices to work in when visiting the city, etc.
3. Personalised attention
First things first: you are our priority. That is why our reception team will address your needs in a personalised manner, aiming to find the solution best tailored to you.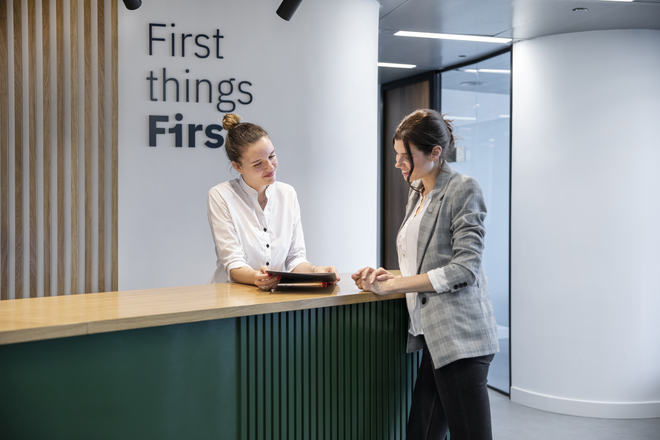 Similarly, all mail addressed to you will be treated with the utmost confidentiality and we will immediately notify you by email when it arrives. We will then keep it until your next visit or we will send it to you, wherever you are.
4. Your business, always cared-for
When establishing your registered office at First, your business will always be cared for. It doesn't matter if you are on holiday or on the other side of the world, our team will receive all your mail and will handle the most important notices with you directly.
5. Comfort
Managing a business is not easy, which is why simplicity and comfort are two factors to take into account when hiring any service. Corporate Registration with First is almost immediate, which allows you to easily begin running your activity without tedious processes or having to wait.
The hardest part of this whole process will be choosing in which First centre you want to establish your business. Everything else will be quick and easy for you. In fact, you can hire the Corporate Registration or the virtual office through our webpage: just choose the location where you want to register your company and click on the rate you want to hire.
Remember, we are always at your disposal, so don't hesitate to contact us!
¿Quieres conocer nuestros espacios de coworking?
Cuéntanos qué necesitas. Te ofreceremos la información y servicios que mejor se adapten a tu negocio. Y si prefieres venir a vernos, no lo dudes, ¡estamos deseando conocerte!
Contáctanos